CED Corporation specializes in Ultra-Pure RO/DI water purification systems for the Biotech, Medical, Electronic, and Pharmaceutical Industries. We design, install, and service high purity water systems scaling from small laboratories to large industrial production applications. Our systems produce flow rates as small as 1 gallon per hour or as large as 500 gallons per minute.
Our company is a regional water purification specialty company founded in 1995. CED is staffed by field engineering professionals focused on servicing and designing water purification system designs tailored specifically for our customers.
Our expertise includes multi-media and carbon filters, softeners, RO units, DI polishers, UV sterilizers, final filters, storage tanks, pumps, and loops with points of use, and DI water quality monitoring. The piping materials we use are in full compliance with FDA standards and include the following products: Sch. 80 PVC, CPVC, Polypropylene, PVDF, and 316L stainless steel.
We provide all aspects and designs of RO/DI water purification systems and their distribution systems, including their installation, cleaning, sanitization, and passivation.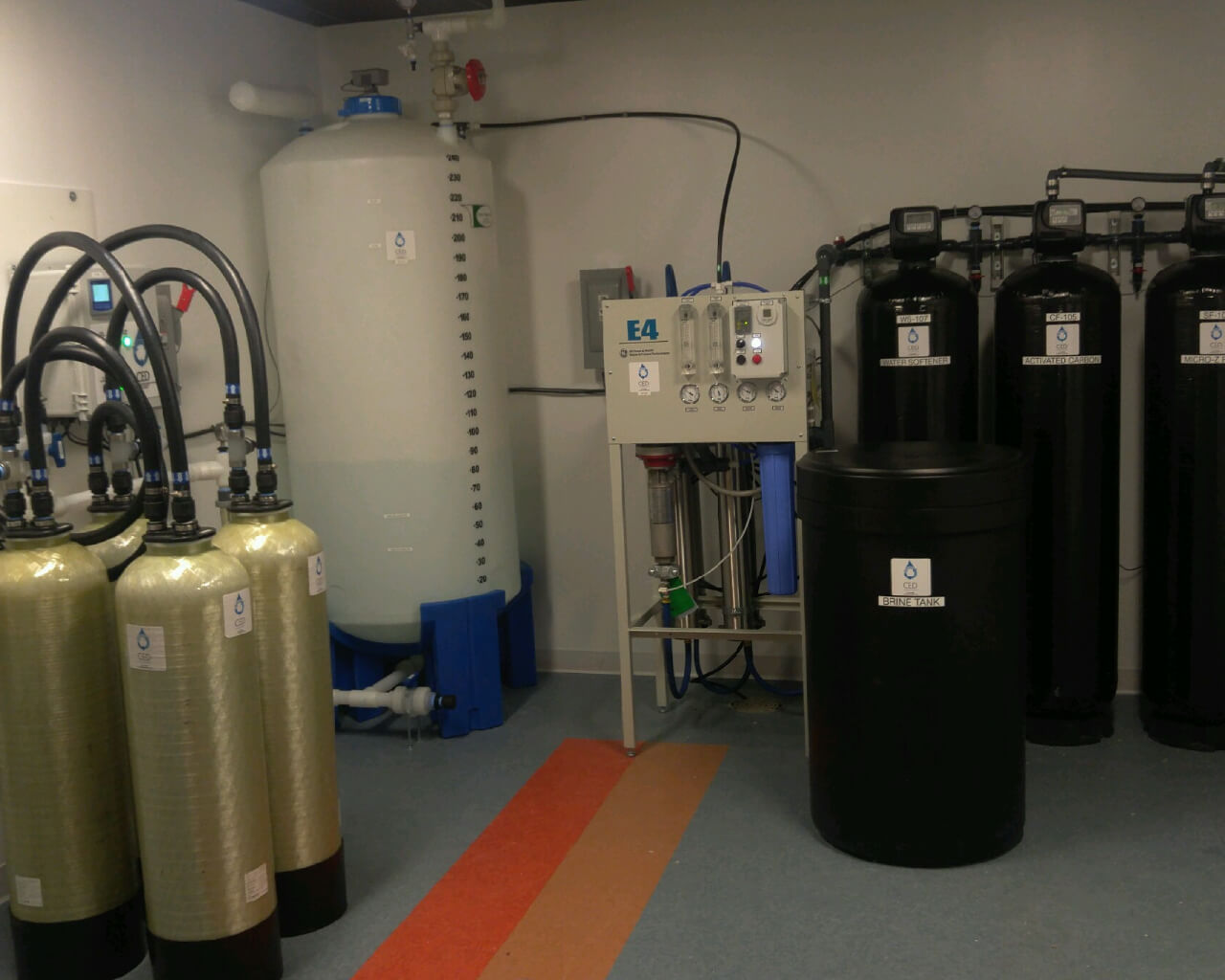 Our Systems Adhere to the Following Standards
We are a solutions-oriented company that takes pride in our work. Call us for a free assessment and quote
(781) 264-8809.